Wednesday, August 5th, 2009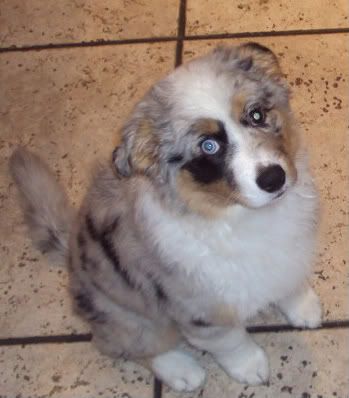 Sierra is an 11 week old Australian Shepherd puppy and we already have decided We <3 her!!
- For starter she's an Aussie puppy… that speaks for itself
- She has a tail!
- She's 11 weeks old and she's a BIG girl – a lot of junk in that trunk
- We love the one blue eye!
- Did we mention she's an Aussie puppy?