Wednesday, March 4th, 2009
Winter came back with avengeance this week! Kids, teachers and dogs alike were thrilled.
A number of you mentioned today that your dogs had a fantastic time and you took great pictures…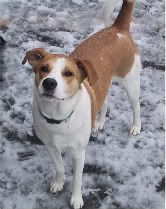 … we want to see them!!
Submit your great snow dog pictures to alex@dogdaycare.com. We'll post our favorites on the blog next week and give out some fun doggy prizes!